At Lady Virginia Ibiza we are passionate about the sea and we want to share this passion with you. We offer the best boat trips so you can enjoy the beauty of the island of Ibiza from a different perspective.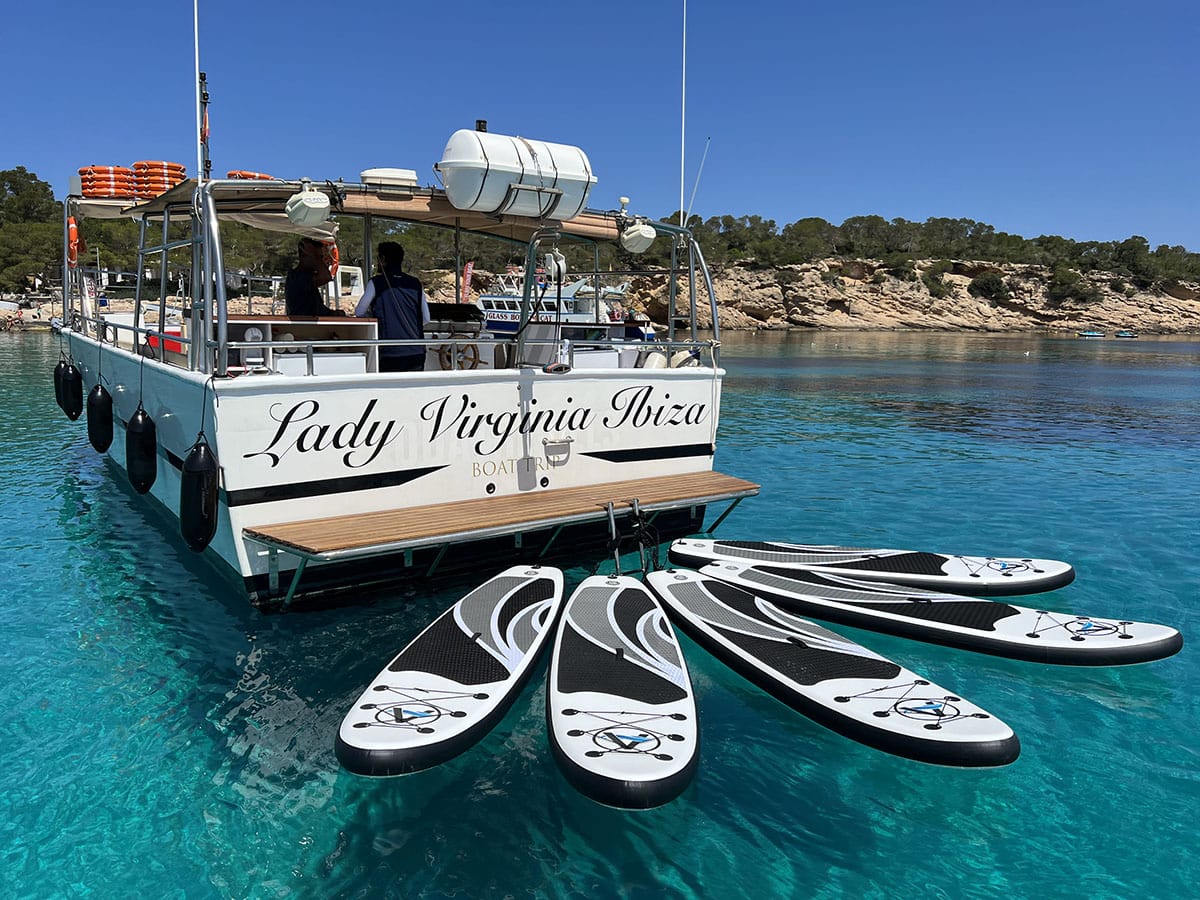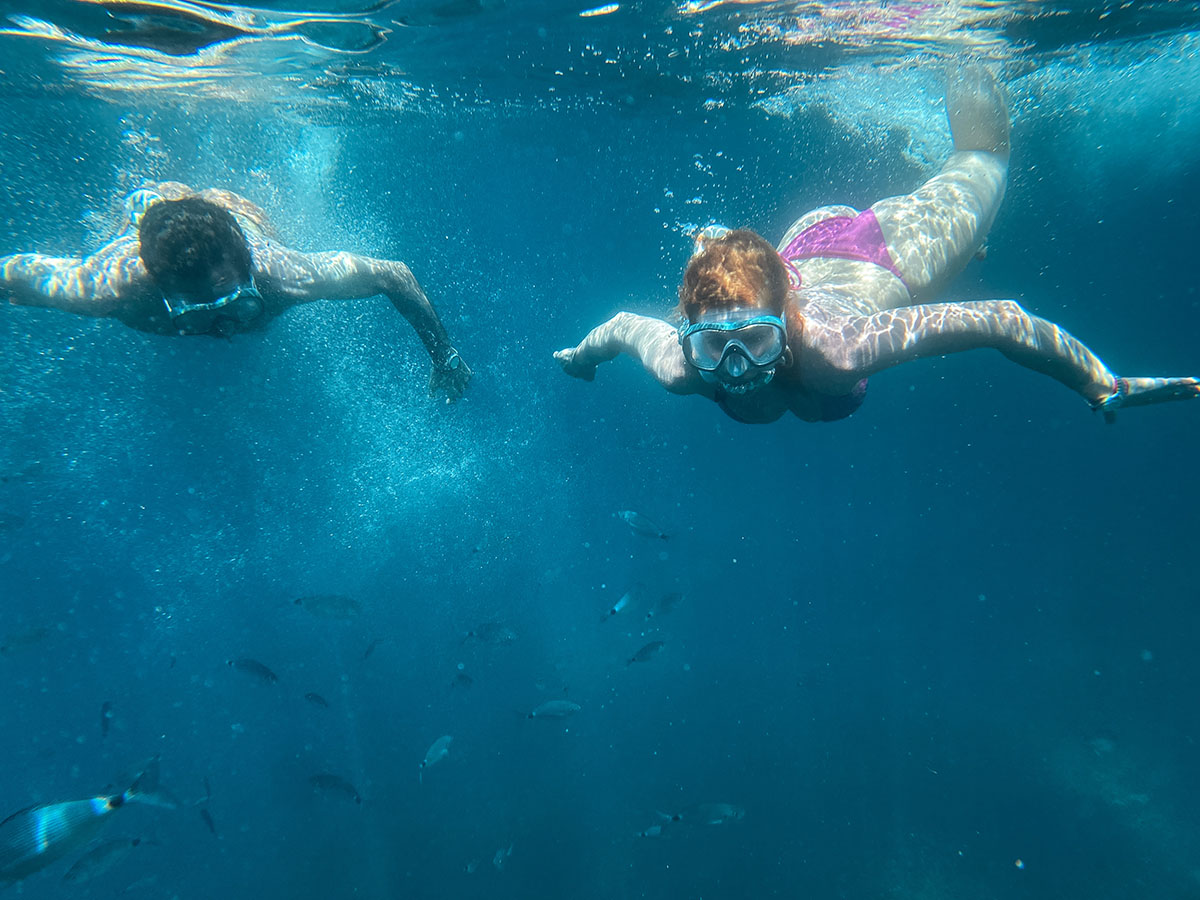 Half day boat tour Lady Virginia Ibiza
Sunset Tour by Lady Virginia Ibiza boat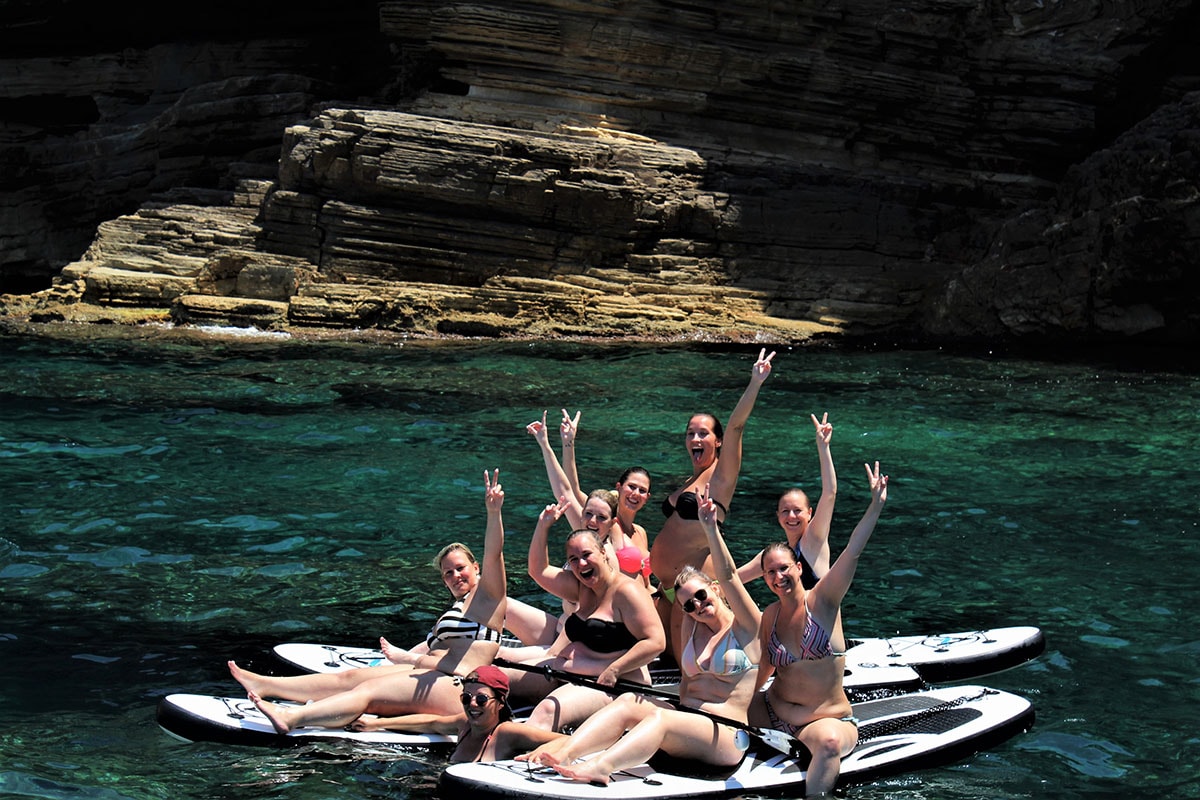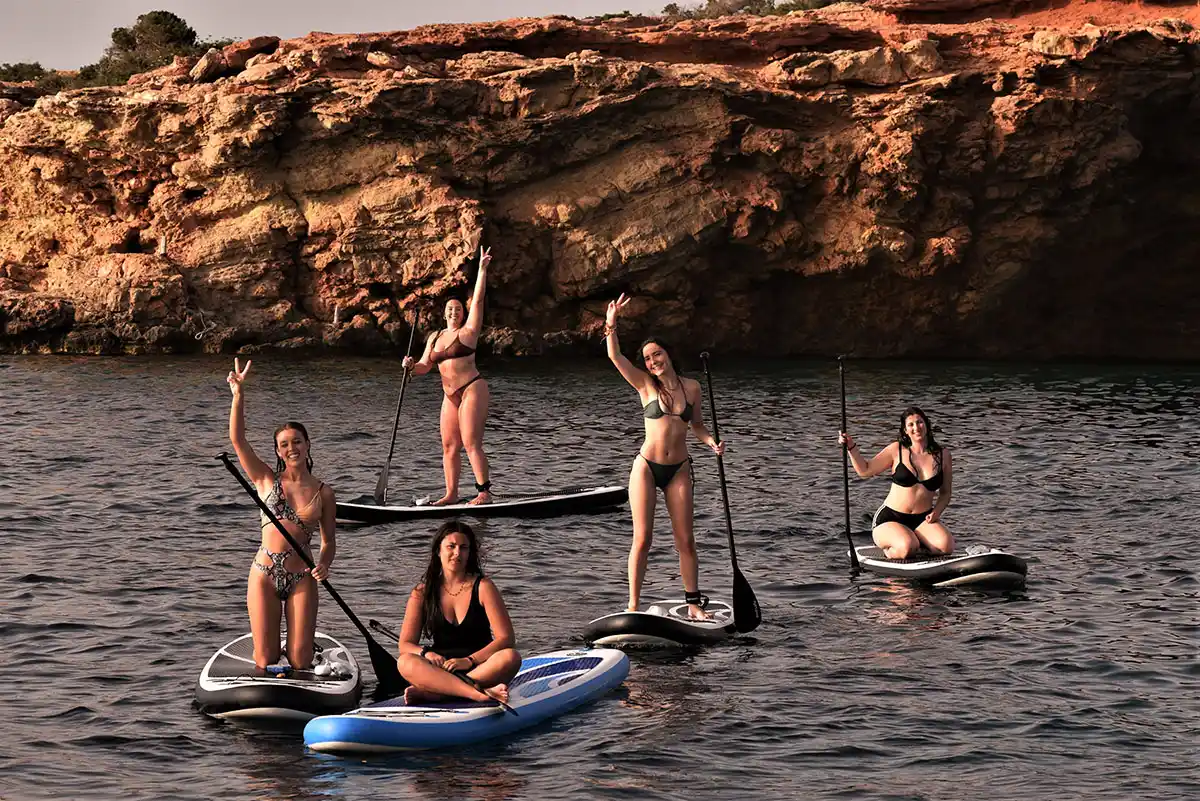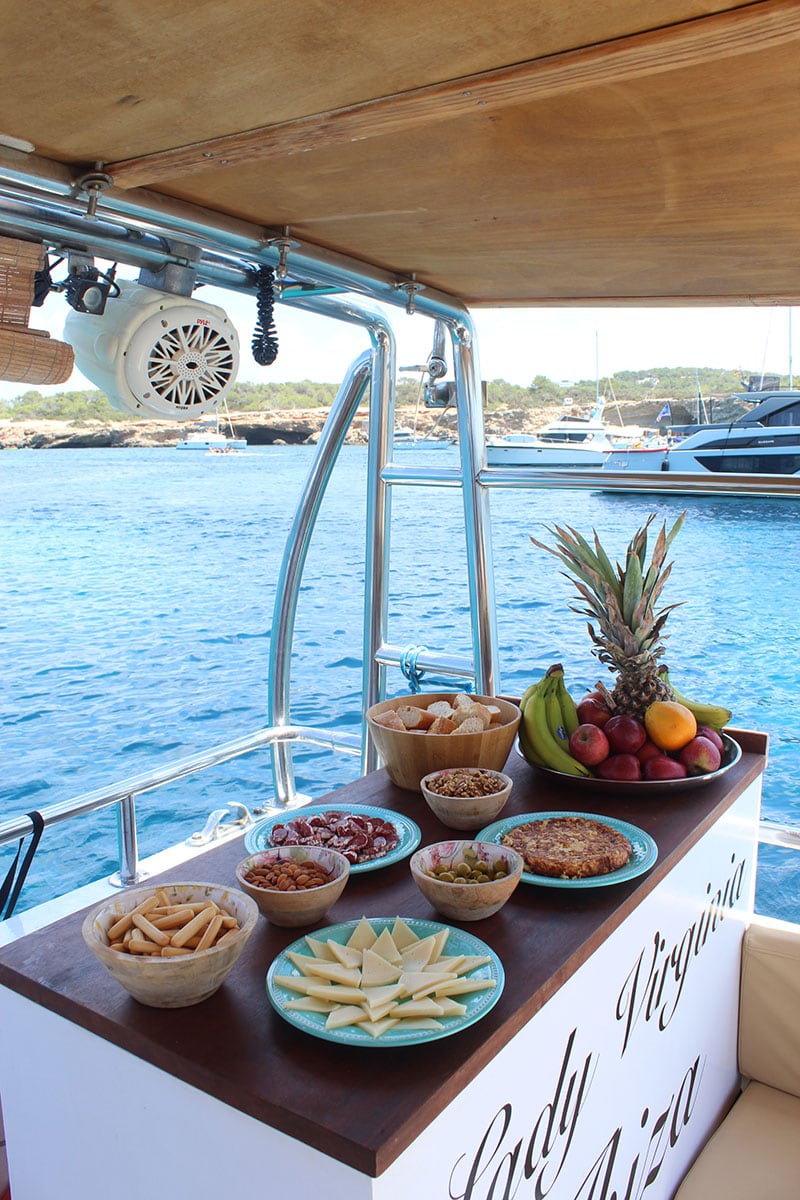 Unique and unforgettable boat tours
Our excursions are designed for you to enjoy a unique and unforgettable experience. You will be able to sail along the coast of Ibiza and discover hidden beaches and coves that can only be accessed from the sea. You will also be able to enjoy spectacular views of the island and contemplate its impressive cliffs and natural landscapes. At Lady Virginia Ibiza we have a wide variety of boat trips so you can choose the one that best suits your needs. We offer everything from half day trips to full day excursions as well as sunset trips.
Our boats are equipped with everything you need for a comfortable and safe experience. We have a highly trained and experienced sailing crew, ensuring that you enjoy the experience in a safe and relaxed manner.
Personalised services for special events in Ibiza
In addition, at Lady Virginia Ibiza we also offer personalised services for special events such as weddings, stag and hen parties, private parties and corporate events. We can adapt to your needs and design a tailor-made event so that you can enjoy a unique and unforgettable experience.
Don't think twice and book your boat trip with Lady Virginia Ibiza and we assure you that it will be an experience you will never forget!
WEDDINGS AND POST-WEDDINGS
Excellent
4.9
★
★
★
★
★
Based on 200 reviews from
review us on
Lisa Naylor
★★★★★
Amazing boat trip! The best way to end our holiday. Thankyou Soo Soo much 💙💙💙
THA MUNCHIES
★★★★★
Incredible. Make sure to book at the pier.
Angelina Hodosevica
★★★★★
Awesome adventure
N G
★★★★★
Increíble, el personal es tan amable. Mucha gracias 🫶🏾🫶🏾🫶🏾
Amber Gold
★★★★★
Súper fun! Alber was super helpful and I had a wonderful time!
Leon Gallagher
★★★★★
Great experience. Happy day relaxing & swimming paddle boarding.. great crew, music 🎶😎😉